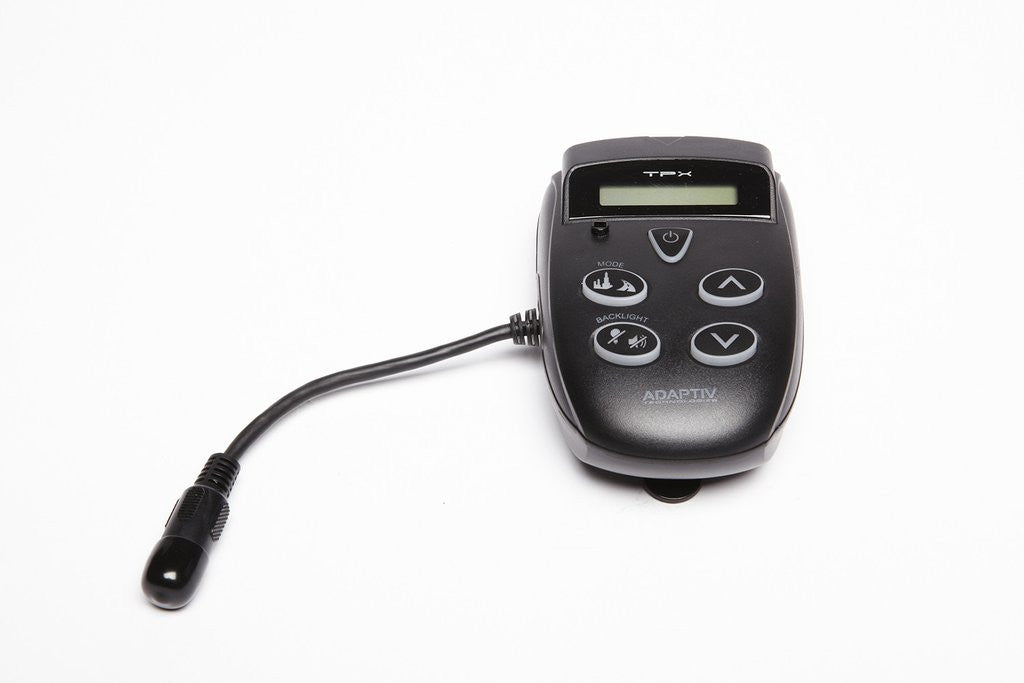 TPX Pro Radar and Laser Detection System, International Version
(P-01-02)
The TPX Pro Radar and Laser Detection System is the most advanced radar and laser detection system available for motorcycle use.  Just like the TPX Radar and Laser Detection System Version 2.0, it has all the motorcycle specific features, plus updateable GPS datapoints for Red Light Cameras and Speed Cameras!  The GPS datapoints are updated regularly and available free of charge.  The radar detection function can also be disabled for use in areas where the use of radar detector is prohibited.
International Version features adjusted Ka band, no X band, and contains GPS datapoints for the following countries: Andorra, Australia, Austria, Belgium, Bosnia And Herzegovina, Brazil, Croatia, Czech Republic, Denmark, Finland, France, Germany, Greece, Hong Kong, Hungary, Iceland, Ireland, Israel, Italy, Jordan, Kuwait, Malaysia, Netherlands, New Zealand, Norway, Poland, Qatar, Romania, Russia, Saudi Arabia, Serbia, Singapore, Slovakia, Slovenia, South Africa, South Korea, Spain, Sweden, Switzerland, Taiwan, Thailand, Turkey, United Arab Emirates, United Kingdom, Uruguay.
Existing TPX Version 1.0 and TPX Version 2.0 customers can receive a $100 rebate for trading up to TPX Pro.
Detects all police radar and laser bands

Red Light Camera and Speed Camera Data-points

Free updateable datapoints

Top-rated sensitivity

360 degree radar and laser protection

Waterproof

Vibration resistant

Large, backlit, glove-friendly buttons

Ultra-bright, adjustable LED alert included

Daylight-visible, front-mounted, angled LCD

Integrated quick-release plate and mechanism

Compatible with any AdaptivMount or any other mount

Wiring harness included

Audio output jack for optional sound or communication system integration

Optional wireless headset

Optional car mount kit

Compatible with TPX Laser Jammer

Simple, plug-and-play installation

Performance Certified by leading independent test lab
Detector Unit

Datapoint Download USB Cable

Zip Ties